What We Make
Recipe Box
Kar made this exquisite recipe box at our Power Tools for Women class.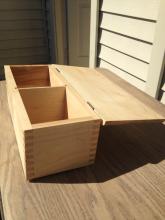 Planter Box
Alan made this planter box for DeeDee.
Greywater System
Ron installed this greywater system at Sheila's house.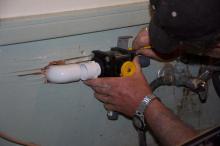 Poetry Box
We made this poetry box in Bill's workshop.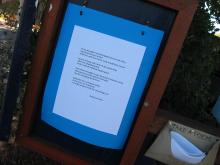 Our First Little Library
Here's the first Little Library we made. It gets lots of patronage at 1973 42nd Avenue.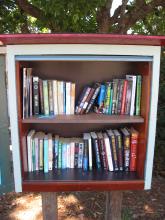 Honeycomb Fundraiser
We sell honey and honeycomb to raise funds.
Organic Produce Sales
We sell organic plants and produce as a fundraiser.
Puppet Theatre
James painted the tragicomic masks and did the lettering. Jim helped with the carpentry. Sylvia B sewed the curtains. And a team of puppeteers worked the magic.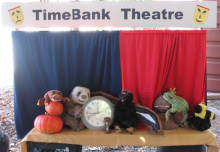 Our Third Little LIbrary
The cabinet came from Ron's kitchen. We worked on this one at the Power Tools class and will be installing it soon. Visit it at 820 Almar Avenue.
Our Second Little Library
Visit this Little Library in front of Big Earth House at 702 California Street.