HEAVY SKY
Image: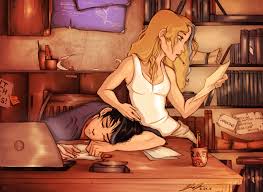 Women are currently holding up 94% of the sky in TimeBank Santa Cruz. Of our 82 members, only 5 men can be called actively engaged. Actively engaged means regularly participating in timebank exchanges, being available to others and responding to messages promptly. Some of our female members do LOTS of timebanking and some of those five men only do a little. That skews the percentage even further. Let's say women hold up 98% of the sky.
How does this happen? Can anyone explain it to me? I assume it's a distinction between CAN DO and WILL DO. Because both genders have lots of skills, talents and capacities. We're open to ideas on how to redress this deplorable statistic.
"If there were a reward system where you could get digital credits for socially productive behavior, would you want to jump in and rack some up?" asks Andrew Yang, American entrepreneur and Founder of Venture for America.
Look no further: that reward system exists right here and now in TimeBank Santa Cruz. Join here: https://timebanksantacruz.org
March 10, 2018